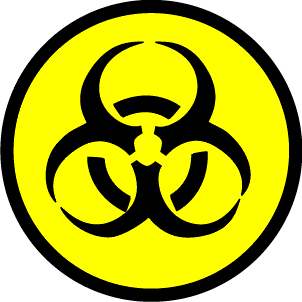 I self-corned and self-quarantined myself. By "self" I mean that I did it
to
my
self
by
my
self
without assistance, direction or pushing from admins, mods or owners.
I quarantined myself to the the "area below the line" on the
Utherverse forums
and to the Social Groups on
RLetc.com
. I quarantined myself to
area-17
on
gotVirtual.net
and I quarantined myself to a compost heap on
Second Citizen MKII
. I've been doing it in varying degrees for some time now. I like getting comfy in a relaxed-and-groovy sometimes wild-and-crazy freewheeling space out of the way of the main drag.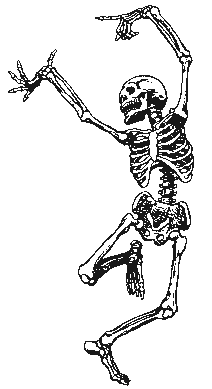 The quotes below are all mine.
From
Mitch_Wexler is a poopiehead
on
gotVirtual.net
:
"Yes, I did self-corn and I did self-quarantine in area-17 too. I have not been officially modded or corned or anything. I just try to confine myself to a limited area where my style of posting is acceptable and out of the way of people who might not enjoy it as much as I and others do.

It solves some problems, but creates others, particularly for people who don't like people who appear to draw attention to themselves and for people who don't like structures or systems to be used in ways they were not originally intended or stated to be used. Like willingly going to a Cornfield without being sent there by a mod, opening all threads in area17 regardless of initial content, using forums like blogs or social groups like forums, etc., etc., etc. The act itself can be distressing for some people. Add to that content, personality and so on and it can get really messy. Welcome to humanity.

If you're into "Colors" (personality tests and types) at all, it's kind of a red/brown vs. orange/green thing. I color outside the lines."
From the
Move or Delete
thread on
gotvirtual.net
:
"I'll say this again too. I volunteer to have my access to the admin section removed now. In fact, I volunteer to be quarantined to the area17 and NSFW sections now. And I support the request to customize "views" to block those sections. I'm quite serious about that. I'm here because this forum is "clean" both in function and moderation. I'm here because I'm an adult and I want to post on an adult forum as freely as possible. I've invited my friends for that same reason. I agree with VVI on the desire to post free and unfettered. I'm happy to play in my own sandbox with whoever wants to willingly join me."
From
Forum Questions (a mature area17-NSFW-Red
thread on
gotvirtual.net
:
"Regardless, I don't think there is any rule in the Community Standards proscribing me from starting threads in the NSFW section. I'm allowed to, for now, and I did so.

I stated, more than once, that I would likely quarantine myself to the NSFW section. This should be no surprise to anyone who read those statements..."
"Perhaps my next question should be, 'if I continue to 'reside' and post exclusively or almost exclusively in the NSFW as a personal choice to self-quarantine, is this going to be a problem and will it garner me infractions and a ban?'"
From
Second Citizen MK II
>
The Sandbox: Second Citizen
>
The Cornfield
>
Crimes Against Convention: LeeHere Absent
"So, I put myself into the Cornfield of my own volition. Self-corned. No mods or admins corned me. I'm actually still free to move about the forum. The Cornfield is available and not off limits. I've chosen to remain here. Is that clear enough?"
So I got the
idea from CaTo
to corn myself in Second Life and take a pic. (Ya know Halloween is my favorite holiday, right?)
Here I am arriving in the Cornfield.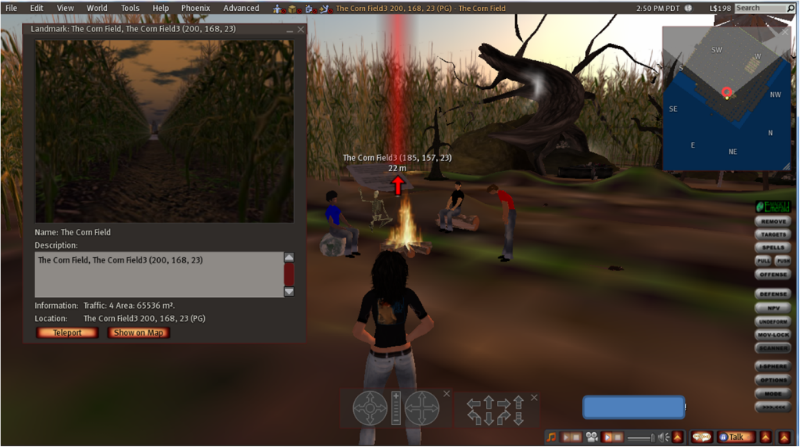 Some dead guy getting handsy in the Cornfield. Typical.
Oh yeah, I could get comfy here.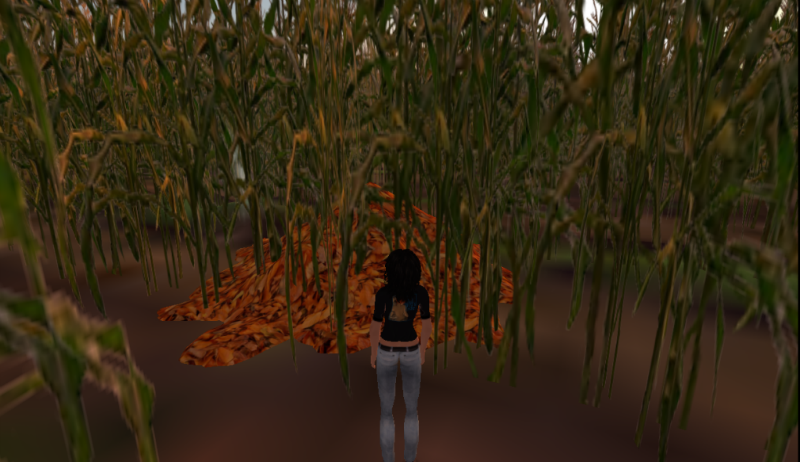 Works for me!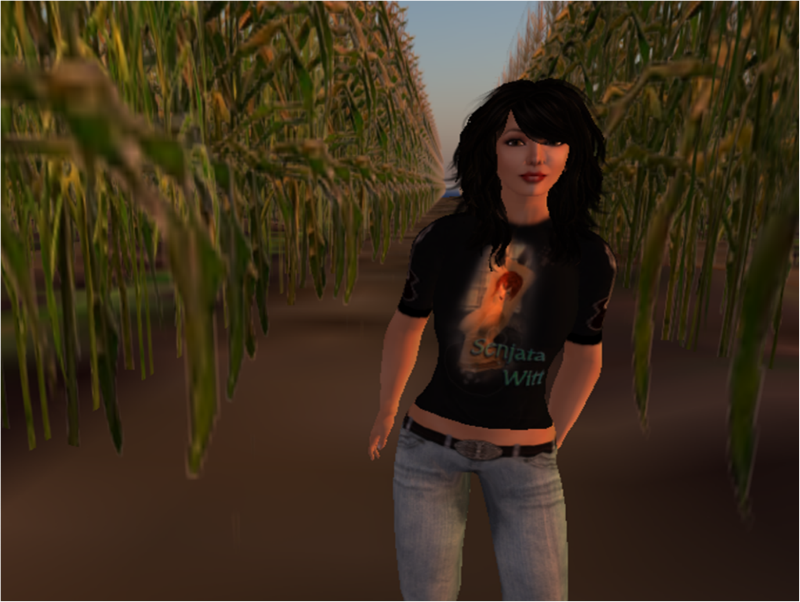 Home sweet home.