A kind of guilty pleasure for me when it comes to
Second Life
is the playing with
Barbie
and
Fashion Plates
aspect of it.
This website
hits right in that guilty pleasure zone. It's a site where you can customize your avatar skin with a variety of options that include make-up, hair color, bushiness of eyebrows and pubic hair, tattoos, definition of breast contour and whether your mouth is closed and pouty or parted and shiny.

You choose one of the skins, Sophisticate, Grace, Divine, Babydoll, etc. and then go to a page where you customize the skin. It's meant to be for the purpose of creating a custom skin for Second Life that you would then purchase, natch, but if you like Barbies and Fashion Plates, yeah, just try and not think of the site as a place to just play.
I even got to express my penchant for pubic hair rebellion.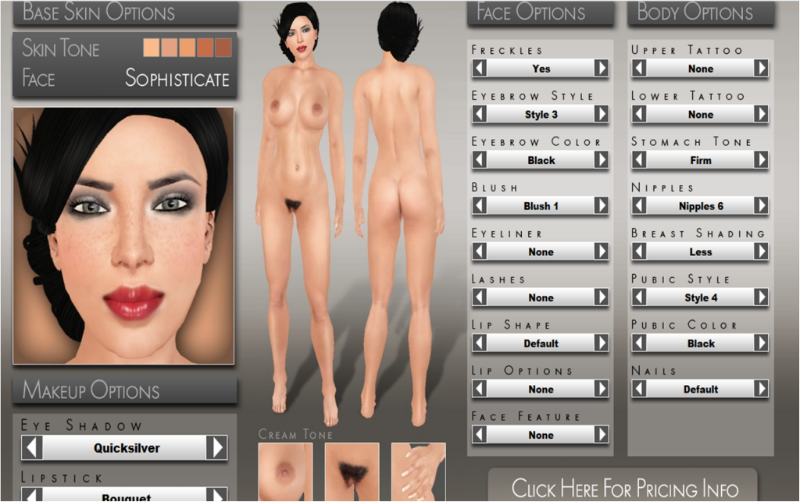 The site says the owners have plans to do a customization service for men too. I hope they do. And I hope they include race and age options and make it at least as customizable for men as it is for women.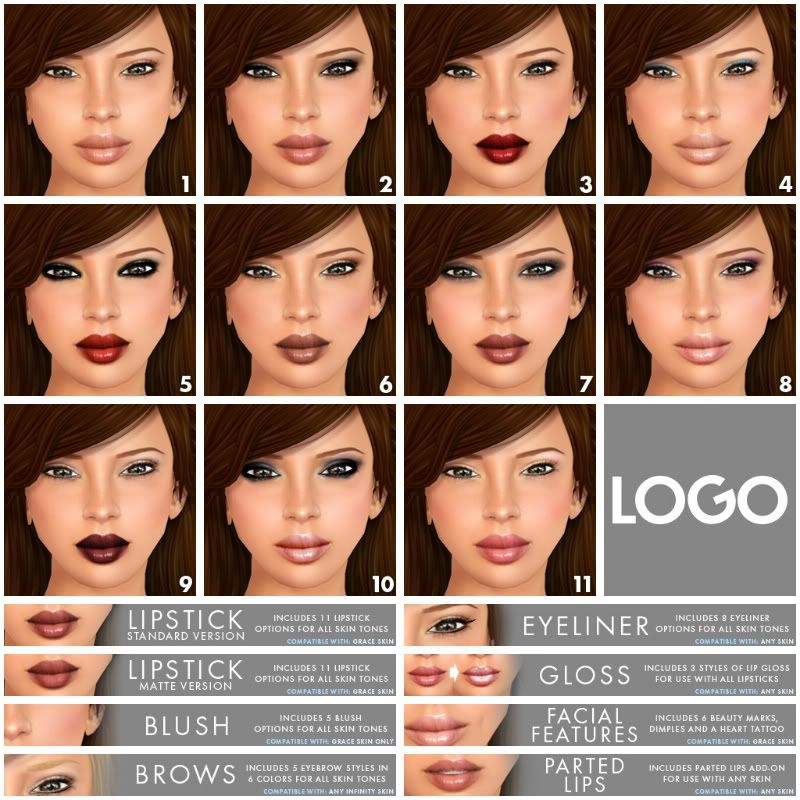 Here's a tutorial video. I skipped it and went straight for the good stuff. It's pretty intuitive. Although the video does explain the pricing policy and what to do with the demo and skin inworld, which is helpful.
Does anyone know of anyone else who does customizable skins like this?
Links:
http://glamour.infinityskins.com/pricing.html
http://glamour.infinityskins.com/faq.html
http://www.youtube.com/user/getLOGOed