I got a Skype text from
Stephie
last night: "What are batwings? There's a thread about it in SC MKII and I don't get it. You're the world weary one. 'Splain it to me" or words to that effect.
Govi,
an SC MKII poster, had posted the following in
Batwings?
:
"Really, guys? Is it a problem? Would you solve it this way? Or do a baseball adjustment?"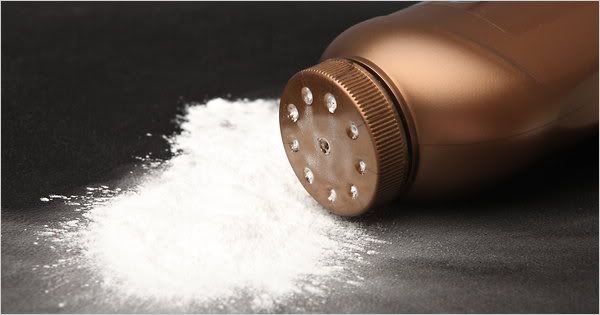 Thank goodness for Google cache!
As Written In The New York Times by Andrew Adam Newman"
MICHAEL LEVY was returning to his desk from the restroom one morning when a female co-worker asked what he had spilled on himself. "It looked like I'd powdered the outside of my pants," Mr. Levy said.
At home that morning Mr. Levy, 34, had used a men's talc marketed for below-the-belt use called Bálla Powder — a bit more, perhaps, than necessary. Mr. Levy, as the marketing director of the Grooming Lounge, a men's hair salon and spa with locations in Washington and McLean, Va., had been working on promotions for the product, which is available in original, unscented and "tingle formula," costs $15 for 3.5 ounces and promises in its directions to alleviate "batwings," an expression for the sticky discomfort some men experience.
Once marketed obliquely, powder for men is now going lower. Sales for men's powders at the Grooming Lounge more than doubled in the first four months of this year compared to the same period a year ago, according to the company, which sells four brands.
Introduced last year, Dry Down Friction Free Powder by Jack Black ($18 for 6 ounces), with cornstarch, lavender and green tea, "works great south-of-border," according to its packaging. "Guys have a great sense of humor about this stuff, and they appreciate us saying, 'We know where you're going to use it, and it's great for that area,' " said Patricia Finn, vice president for marketing at Jack Black, which has no affiliation with the comedian of the same name.
Man Powder, by Matte for Men ($26 for 10.5 ounces), another talc-free powder that includes baking soda and aloe extract, was introduced in 2008, and its directions recommend using it on "underarms, feet or 'down below!' "
The
Urban Dictionary
has the following helpful things to say about "
batwings
":
"When you're sweaty, and your sac starts stickin to your inner thighs."
"I get batwings everyday at work from sitting for hours. It tickles when i yank them apart from my thighs."
"Guy1: Dude, what the hell are you doing down there, have you got crabs or something?


Guy2: No, sorry man just have to adjust the bat wings."
I love a woman who will so openly express her curiosity about such things and boldly seek the truth.